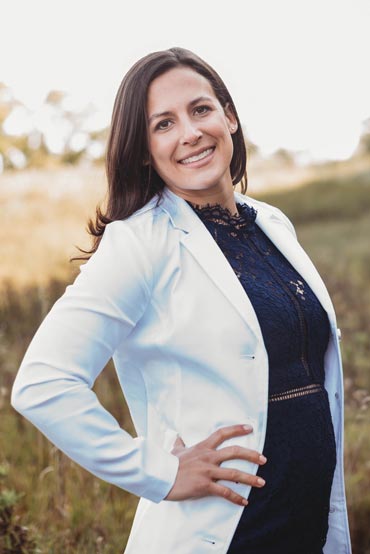 As an orthodontic specialist, Christine DeMarti or Dr. Chrissy understands how important a beautiful smile is and how it can impact your everyday life.  At a very young age Dr. Chrissy knew she wanted to be a dentist.   After finishing her braces treatment when she was 13 she felt a surge of confidence, and from there she was set on her path to becoming not just a dentist, but an orthodontic specialist.
Dr. Chrissy began her education at the University of Michigan where she obtained her Bachelor's Degree.  She then moved to Boston to obtain her doctoral degree in Dentistry at Boston University.  Following that she made the move to the beautiful state of Colorado to finish her training at the University of Colorado.
Though she has been practicing for many years, Dr. Chrissy decided to open up her own practice with the desire to use cutting edge all digital technology.  With a digital scanner, 3d printer and beyond, you will see the latest and greatest of what is available in orthodontics.  Dr. Chrissy is always taking continuing education courses to stay on track with what is next and is so excited to treat you and your kids!
As a resident of South Lyon, Dr Chrissy takes great joy in giving back to the community.  You will often see her outside of the office volunteering in the schools or at local community events.  She also sponsors the schools, sports teams, clubs and beyond!
In her free time Dr. Chrissy loves to be with her husband Jens and three daughters Amelia, Eloise and Junie.  Dr. Chrissy has a very large family who lives in the area, which includes many nieces and nephews who she enjoys seeing as much as possible!  Jens is a cancer biologist and professor at Michigan State.  Their favorite activities include drinking coffee and going to Crossfit!